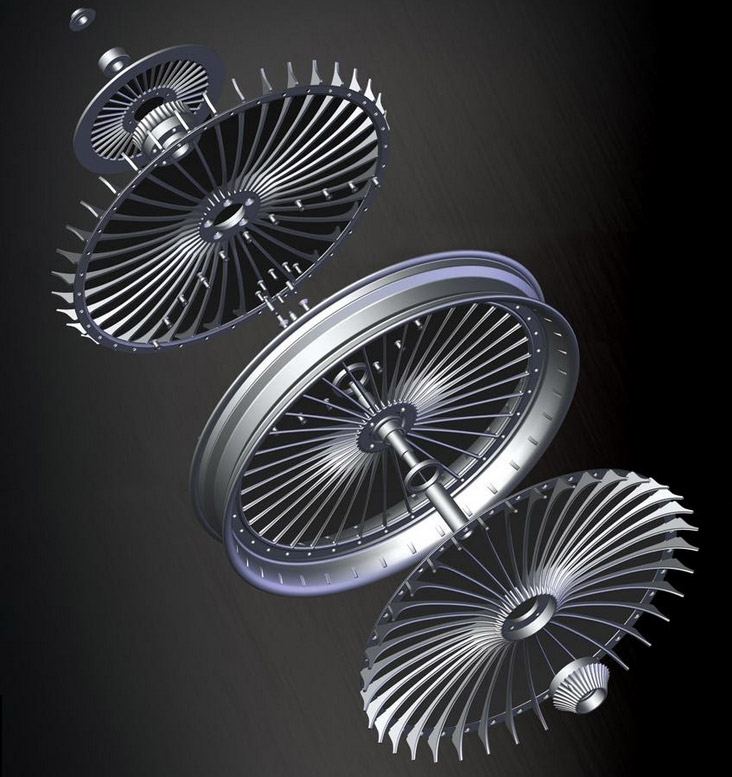 Introducing The First Wheel of Its Kind
Creatively Built for the Epic Motorcycle Enthusiast
Starting with a blank canvas, Movement set out to radically change the design structure of the wheel for the 21st Century. One that is different from every other wheel manufactured in the world today.
Utilizing our Exclusively Patented Six Piece Wheel Structure, we have engineered a unique production process that ensures our wheels will surpass all others in 3D design, quality and strength, resulting in a smoother ride.
Movement Custom Multi-Component Finishing allows customers the full flexibility to personalize their visions, creating wheels that will enhance their builds.
Movement wheels are designed to stand out as a feature as well as a function.
Take Your Builds Over the Top and into the Awards!
Over 25 years experience polishing, plating and manufacturing wheels for the automotive and motorcycle industry.
"A Movement Wheel will turn heads wherever you ride. You'll know that you have the most technically advanced wheel on the planet. We'll know that we've satisfied another customer with our state-of-the-art wheel technology."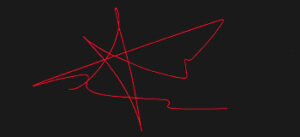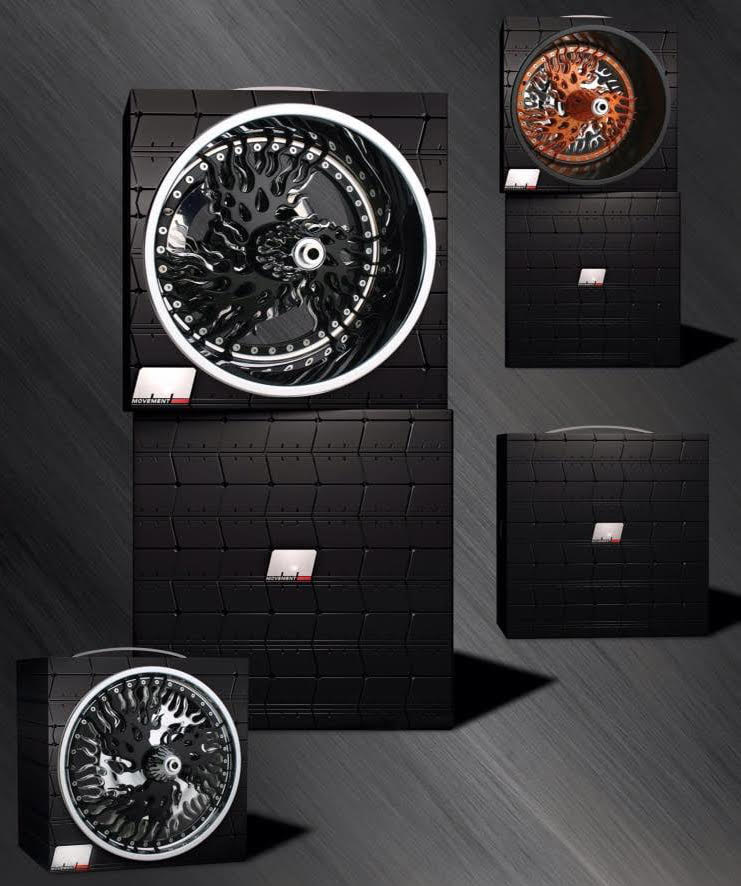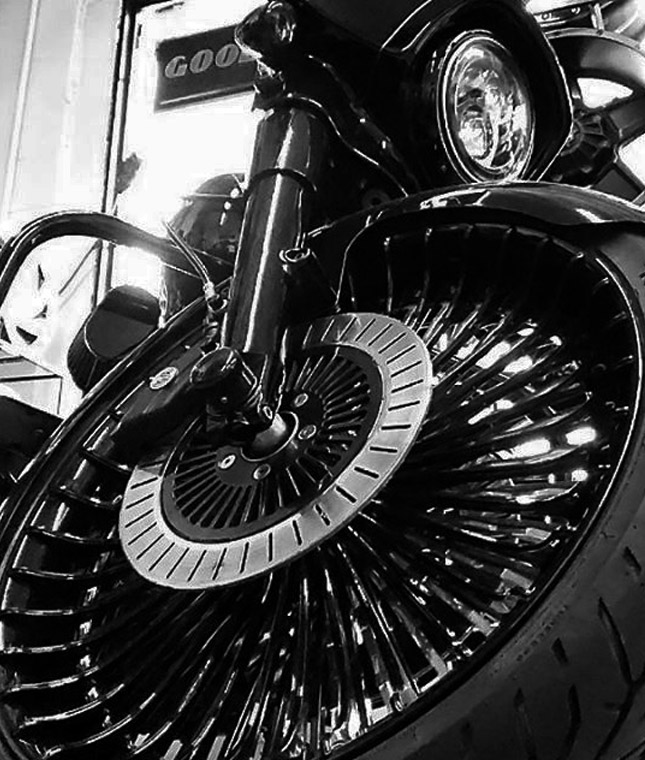 1989-1991
Plating International
Jim Miansian began his career in 1989 plating 24 kt gold Cadillac emblems. By 1991, Jim established his first Plating Company, Plating International. Providing the finest 24kt gold plating in the world for Mercedes Benz: 24kt gold emblems, grills and fender kits. Jim added the first BMW 24 kt gold emblem kits to Metrix, the largest parts suppliers for Mercedes Benz North America located in Southern Florida, New Jersey and California. Jim designed and developed tooling to manufacture the rear lettering for the rear bumper of Corvettes in chrome, 24KT gold or black chrome. The beautiful dome shape letters he created were sold worldwide to the largest Corvette aftermarket companies.
1993
The Word Starts To Spread
Plating International was contracted by Cragar Wheel/True Spoke to provide finishing services for their entire line of wheels including wire wheels, composite wheels and aluminum wheels. Jim was asked by Cragar to bring in new ideas to revitalize Cragar's wire wheel line True Spoke with fresh designs and to help create a new look to compete again in the wire wheel aftermarket. Jim flew down to the new headquarters in Arizona to introduce these innovative ideas and presented them to the President and top sales teams and it was well received by all and immediately went into production.
Additionally, as word spread about his quality, service and expertise. He was contracted to open a large metal polishing company to produce thousands of rims per month. After purchasing thirty plus machines and investing in this state-of-the-art facility he diversified his line of metal finishing by being able to set-up a steel line, aluminum line and additional lines to meet all materials to be processed. At this time, the largest steel rim manufacture contracted him to handle all of their rim polishing. In addition, he was approached by every wheels manufacturer in southern California to process their components. Within a year, he was finishing for American Wheel, American Racing, Halibrand, Roadster Wheel, Dayton Wheel, Cragar True spoke, L.A. Wire Wheel, Crown Wire Wheel, Ultra Wheel and many more were added to Plating International's client list. In one year from opening this large facility, he was polishing ten thousand steel rims a month, and thousands of aluminum and brass components, as well as plating 1.5 million parts a month in chrome and 24kt gold. He captured all the business from any competitors that existed prior, killing them with quality and service.
1996
Wicked Wire Wheel
Jim opened Wicked Wire Wheel, manufacturing bolt on and true knock off wire wheels with a distinctive look. With his expert metal finishing experience, Jim manufactured the first stainless steel diamond cut spoke and quickly made a mark. The quality of his wheels were second to none. He developed a formidable reputation for the quality of his products. He also introduced a new plating process to add a clear coat by plating it over 24kt gold which eliminated fading and prevented the end user from washing
the rims with the wrong cleaners and removing the 24kt gold, this was an incredible asset to the consumer of these high dollar upgrade finishes.


1998 - Present
Kawasaki Motors Manufacturing
Jim was approached by Kawasaki Motors Manufacturing to polish and chrome plate steel ATV wheels starting at five thousand a month. This relationship has continued and strengthened for over 25 years. Jim hit every forecast with no rejections and succeeded to build the confidence and his relationship with a major worldwide company such as Kawasaki motors MFG.
2003
Spinweel Inc.
In 2003, Jim launched Spinweel Inc., one of three companies to patent, manufacture and distribute worldwide automotive wheel spinner wheel adapters that mount directly on an existing wheel. Jim also designed over sixty-five distinctive designs and additionally offered one-off custom spinner adapter products. China started copying a couple of Jim's basic designs, but that proved to be a mistake since Jim has built a reputation on patenting all of his designs.  Jim was awarded a multitude of utility patents to secure all of his product designs. Jim tested these patents when he was notified that a Chinese company copied two of his designs and had sold a very large volume to Pep Boys.  Within weeks, they were contacted by Jim's attorney and all product had to be removed and destroyed. Jim takes pride in being an original U.S. manufacturer that continues to beat any imported product by providing a custom product from start to finish within two weeks of order. Those importers are commodity products, little ingenuity and low quality. Jim contracted with Discount Tires and Big O Tires nationwide (1100 stores) to distribute custom items and set up exclusive distribution points to strategic companies worldwide. This venture was extremely successful with a line of 65 + designs in any size and configuration as well as custom designing and manufacturing. Jim has always pushed the limits, offering special custom design and engineering to meet the customers' vision.
2007
Branching Out
Kawasaki was back with a whole new line of aluminum wheels for ATVs, targeting the motocross line market with light weight high polished wheels. The proposed volume included an annual volume of 300,000 units for Kawasaki products as well as customers like Suzuki and Yamaha. Plating International produced a container every four days. Quality continued to be a valuable deliverable for Jim--production was satisfied with no rejects. This was a successful endeavor with Kawasaki MFG and continues to thrive.
2011
Movement Products
Movement Products was launched to produce the first patented, six piece motorcycle wheel in the world with innovative technologies including ENCAPSULATED CENTER ROTATING TECHNOLOGY (ECRT) and built in air valves. A key distinguishing feature is the ability to lock the center of the wheel which will change the look of the wheel as it can move into twenty distinct positions. Because of Jim's long history in providing the finest metal finishing in the world, he offered the ability for the client to order any type of finish, plated, OEM color matching, painted, powder coated and custom finishes including engraving and hydro-graphics. All Movement Products are the most customized wheel products in the world today.
In 2011, Jim brought in three other founders: David Silva, who Jim had a long term relationship as the Hawaii and Japan exclusive distributor for his other product lines; Eileen Leonhardy, with business and marketing expertise; and George Kline, who runs our East Coast distribution in New Hampshire. Together, they launched Movement Products Inc.
Jim's biggest asset is to do what others cannot or will not, creating products, technologies and patents leading the way into the 21st century.
2012 - 2015
Growing Distribution
Movement Products debuted in Laconia Motorcycle Week, Sturgis, Los Angeles, the SEMA Show in Las Vegas and Miami Florida which is a new distribution point headed by Cheo Villa.
2021
New Website
In 2021, Movement Products launched the all-new E-commerce web site for direct purchasing all high-quality, exclusive, U.S. made products.  Offering clients only the highest level in design, engineering and manufacturing. In addition to this all new site, Jim has designed an all new One Piece Forged Engraved line, the first of its kind.  Taking advantage of his design capabilities and his forward thinking, this new line will begin with five new fresh patent pending designs, all available at a mid-range price point.  Movement is also offering three different price point levels for our diamond cut fat spoke wire wheels, so Movement Products can offer products for all individual needs.
2022
New Monster 24
Coming in 2022, Movement will introduce the "New Monster Wide Line" utilizing a Monster large diameter 24" spoke, in four different spoke design patterns. This new look will give the fat front look with a brand-new beefy spoke to match offered in 3 sizes 18" x 5.5", 21" x 5.5", and 23" x 5.5." Movement also has an array of custom finishes to satisfy any custom builder and their customers. Jim has designed and engineered a new spoke and nipple assembly system that will again lead the way into a more advanced wheel technology, as he applies for additional utility patents on this system. Like all Movement motorcycle wheels, they are manufactured with U.S. material and manufactured with our in-house expertise and are never dependent on overseas sources. We will continue to build upon our lines and produce the finest custom-made motorcycle wheels and accessories in the world.
We Are Experienced
MORE THAN 25 YEARS OF AGE
The motorcycle wheel, for the last 100 years, has been casted and forged into one piece wheels, then cut in a single piece designs, as cheaply as possible…then Movement came along in 2011…Movement not only surpassed the current technology, but expanded the design canvas offering custom design and finishing.  This allows the consumer the ability to participate and apply their creativity and vision into our formula to create one of kind creations and offer the highest form of individual expression. There is no other company in the world that can compete on this level and no wheel in the world that comes close. #likenoother #oneofakind #worldwide
A beautiful wheel that will transcend your bike and your vision
A MOVEMENT WHEEL WILL DOMINATE THE SHOWS AND IS A GREAT CHOICE FOR THE DAILY RIDER
THE MULTI-PIECE STRUCTURE IS MUCH STRONGER THAN ANY OTHER FORGED WHEEL ON THE MARKET AND OFFERS A SMOOTHER RIDE