An American Standard Since the Earliest Days of Motoring
The Idea for Dayton Wire Wheels were born as bicycles were being introduced, advancements in metallurgy allowed for the creation of wire-spoke wheels. These wheels offered a combination of strength and lightness, making them ideal for bicycles. While other wheel designs provided strength, they often came with substantial weight disadvantages that were not compatible with cycling. Consequently, when automobiles started to appear, it was logical for them to adopt wire-spoke wheels. This was especially true because many early automobiles were built by bicycle manufacturers and mechanics.
As the automobile rapidly progressed, its weight grew, necessitating stronger wheels to withstand the road conditions of the era. While wooden-spoke wheels reminiscent of artillery designs appeared to be a logical choice for increasing wheel strength, those more knowledgeable in the field preferred to adhere to tensioned wire-spoke designs, considering them more advanced and enlightened.
Dayton, Ohio 1916
Dayton Wire Wheel, established in 1916 in Dayton, Ohio, played a significant role in fulfilling those aspirations. Located in a hub of technological advancements at the time, Dayton Wire Wheel applied the same principles used in crafting robust bicycle wheels with tensioned wire spokes. This expertise enabled them to manufacture automotive wheels that maintained a remarkable balance of lightweight construction and high strength.
Dayton's breakthrough gained notable recognition when the Ford Motor Company offered steel wire wheels as an alternative to wood-spoke wheels for the Model T, effectively endorsing Dayton's product. Subsequently, esteemed automobile brands of that era, such as Auburn, Cord, and Duesenberg, selected Dayton as their preferred supplier of wire-laced wheels. With such strong support from renowned manufacturers, it comes as no surprise that many early Indianapolis racecars relied on Dayton wheels for years, with every car participating in the 1948 race equipped with Daytons.
Wheels for the Pioneering Efforts of the Wright Brothers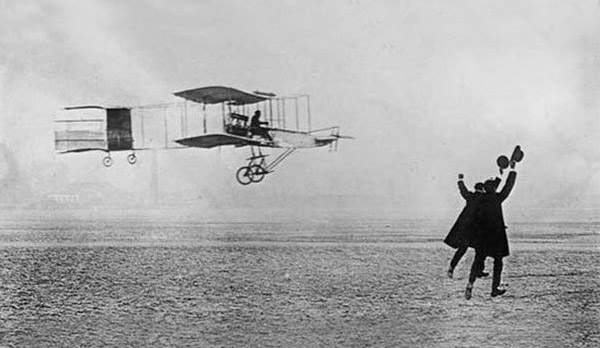 However, wire-spoke wheels were not limited to automobiles alone. The emerging aircraft industry had even greater incentives to utilize wheels that offered dependable strength without adding excessive weight to the aircraft they supported. Dayton Wire Wheel, reputedly, supplied wheels for the pioneering efforts of the Wright brothers. Furthermore, they were involved when Charles Lindbergh's iconic aircraft, the Spirit of St. Louis, embarked on its legendary transatlantic journey. Dayton Wire Wheel played a crucial role in supporting aviation advancements during that time.
As time progressed, the wire-spoke wheel gradually gave way to stamped steel rims in mainstream production vehicles. Stamped steel wheels could offer sufficient strength while being more cost-effective compared to wire-spoke designs. However, rather than fading into obscurity in the automotive industry, Dayton Wire Wheel chose a different path by preserving the distinct style and character it had cultivated during the golden age of motoring.
The Enduring Appeal of Wire-Spoke Designs
Wire-spoke wheels transitioned from being factory-installed components to becoming accessories, sought after for their ability to enhance the aesthetics of elegant and sporty automobiles. Dayton Wire Wheel recognized the enduring appeal of wire-spoke designs and catered to the demand for visually striking and sophisticated cars. Instead of becoming obsolete, they found a niche as an accessory item that added a touch of distinction to vehicles of distinction.
In the present day, Dayton Wire Wheel has established itself as the premier destination for wire-spoke wheels. They boast an extensive range of wheel lines that cater to a wide array of styles and applications, suitable for both domestic and imported cars. Notably, Dayton takes pride in producing authentic reproductions of iconic wire-spoke wheels that were originally popularized by other manufacturers.
For instance, they manufacture brand-new versions of wire-spoke wheels like the ones found on 1950s Buick models, which were originally produced by Kelsey Hayes. Additionally, Dayton offers wheels inspired by the wire-spoke designs developed for 1960s British sports cars by Dunlop. They also include early Ford wire-spoke wheels and even Borrani-style wheels in their diverse product lineup. Dayton Wire Wheel ensures that these renowned and sought-after wheel styles continue to be available for enthusiasts and collectors alike.
Preserving the Authenticity of Vintage Cars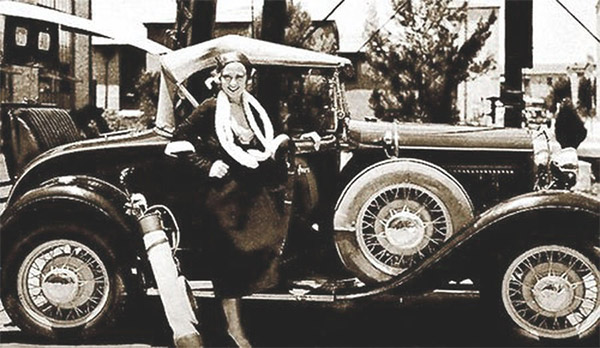 Catering to the needs of enthusiasts who wish to preserve the authenticity of vintage cars, Dayton Wire Wheel provides a comprehensive restoration service for original wire wheels, irrespective of their original manufacturer. This specialized service, conducted in-house, involves a meticulous process to refurbish the wheels to their former glory.
The restoration process begins by carefully removing the old spokes from the wheels. The rims and hubs are then meticulously trued and refinished to restore their original luster. Dayton Wire Wheel ensures that new wire spokes, matching the factory specifications, are installed with precision. Finally, the restored wheels undergo a meticulous replating or repainting process, replicating the factory finish to the highest standards.
Through their dedicated restoration service, Dayton Wire Wheel allows vintage car owners to maintain the integrity and historical accuracy of their vehicles, ensuring that the original wire wheels are revitalized to their pristine condition.
Committed to Delivering the Timeless Style of a Bygone Era
Even after a century of operation, Dayton Wire Wheel remains committed to delivering the timeless style of bygone eras while upholding the highest standards of modern production quality. With a rich heritage and expertise in wire-spoke wheels, Dayton continues to meet the demands of enthusiasts who seek the classic charm of yesteryear combined with the reliability and precision of contemporary manufacturing techniques.
By blending traditional craftsmanship with advanced production methods, Dayton Wire Wheel ensures that their products maintain the authentic aesthetics and exceptional quality that have defined their brand throughout history. Whether it's for vintage car restoration projects or enhancing the appearance of modern vehicles, Dayton's unwavering dedication to producing wire-spoke wheels of unparalleled style and contemporary excellence endures even after a century of operation.
Click Here to see our full line of Dayton Wire Wheels