Timeless Elegance and Unparalleled Craftsmanship
Dayton Wire Wheels have established themselves as the epitome of excellence in the automotive wheel industry. With their timeless elegance and unparalleled craftsmanship, they have become a symbol of prestige and superior quality. In this section, we explore the aspects that make Dayton Wire Wheels the best in class.
Timeless Design: Dayton Wire Wheels boast a design that transcends trends and remains timeless. The classic wire-spoke pattern, coupled with carefully crafted details, enhances the aesthetics of any vehicle they adorn. The elegant lines and proportions of Dayton Wire Wheels exude a sense of sophistication and elevate the overall visual appeal of the automobile.
Handcrafted Artistry: The construction of Dayton Wire Wheels involves a meticulous process of handcrafting each component. Skilled artisans carefully shape, interlace, and secure each spoke, paying close attention to spoke tension and alignment. This dedication to artistry ensures that every Dayton Wire Wheel is a masterpiece, meticulously crafted with unparalleled attention to detail.
Superior Performance and Unmatched Durability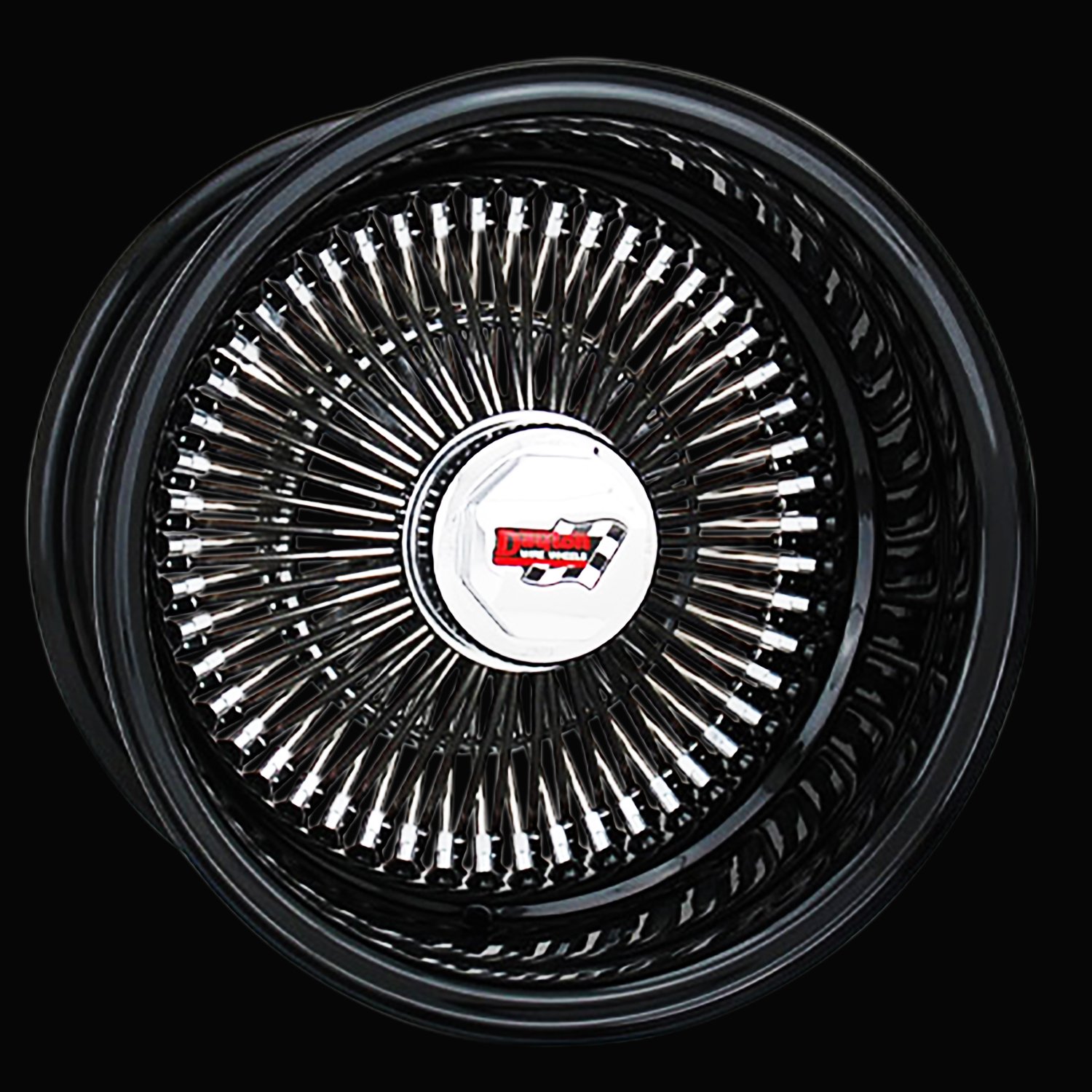 In this section, we delve into the aspects that contribute to the outstanding performance and longevity of these wheels.
Strength and Rigidity: Dayton Wire Wheels are constructed using high-grade stainless steel or chrome-plated steel wires, chosen for their strength and resistance to corrosion. The precisely shaped spokes and robust construction contribute to the wheel's overall strength and rigidity, enabling it to withstand the demands of the road and provide a stable and secure driving experience.
Enhanced Handling and Comfort: The meticulous balancing and trueing process of Dayton Wire Wheels ensure optimal performance and driving comfortThis attention to detail results in improved handling, reduced road noise, and enhanced overall driving comfort, elevating the driving experience for enthusiasts.
Durability and Longevity: Dayton Wire Wheels are engineered to endure the test of time. The materials used, coupled with the expert craftsmanship, contribute to their exceptional durability and longevity.
Dayton Wire Wheels have earned their reputation as the best wheels in the automotive industry through a combination of timeless design, meticulous craftsmanship, superior performance, and unmatched durability. Their classic elegance, handcrafted artistry, and exceptional performance make them the choice of discerning automotive enthusiasts who seek the perfect balance of aesthetics and functionality. When it comes to selecting the finest wheels for a vehicle, Dayton Wire Wheels undoubtedly set the standard for excellence.